We went to a surprise 50th birthday party for Brenda in Hutchinson Kansas this weekend. We brought the touch table along and had a good time seeing the family and playing touch games.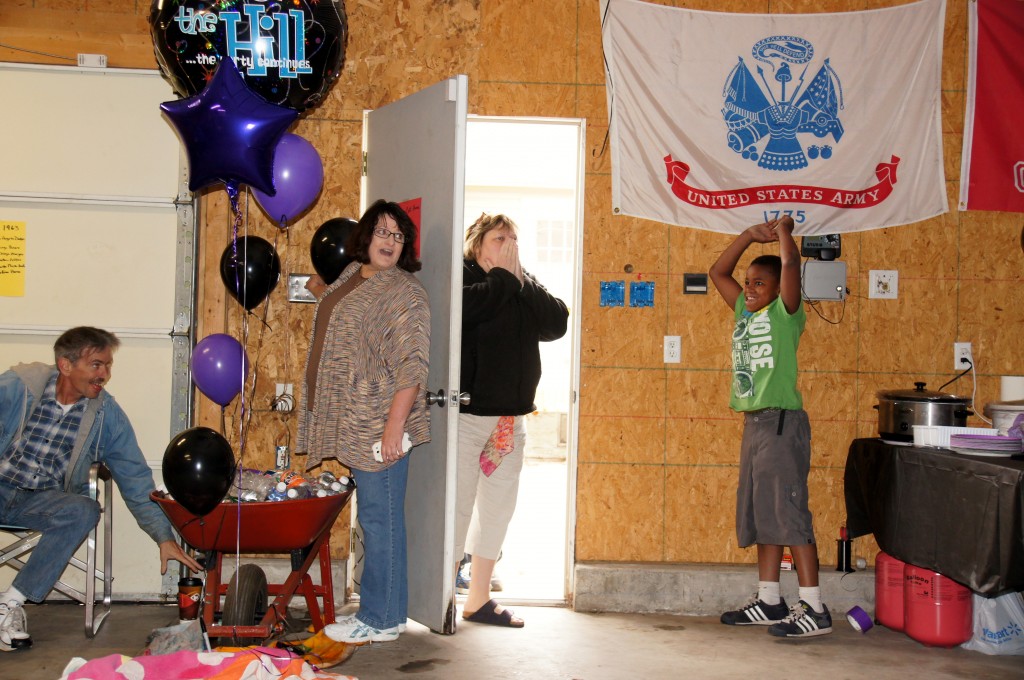 Click through for more photos:
Sandy had made birthday cupcakes which were quite good. She also had savory appetizers, fruit and marshmallow salad.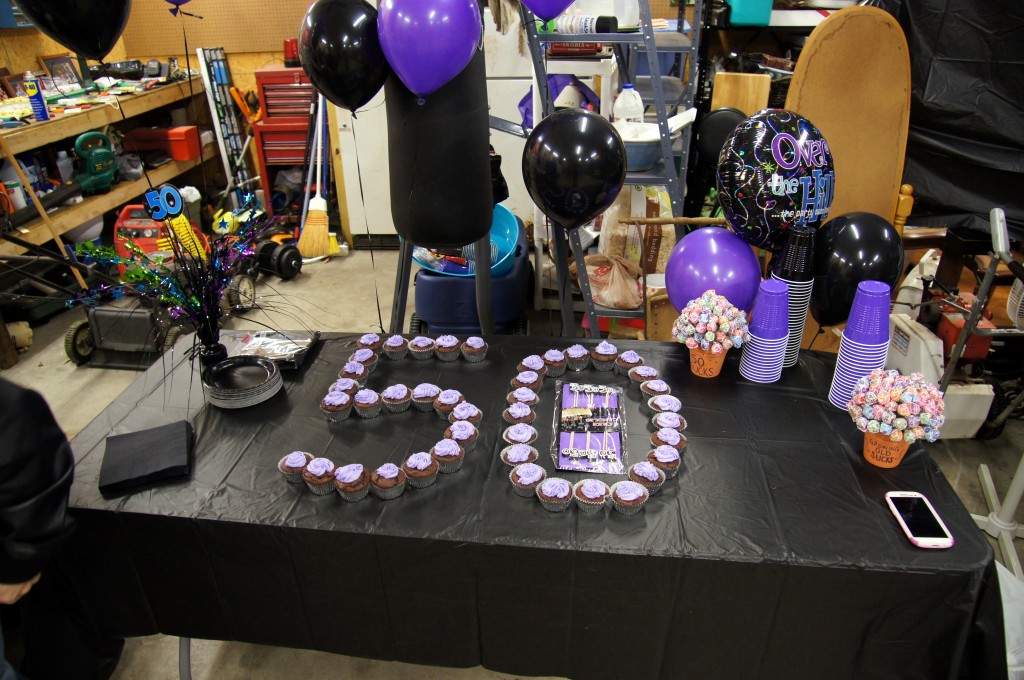 The guests were asked to guess how many candies were in the jar. Here, Jenna is working on her guess. Danny ended up winning the jar which had 1760 pieces of candy.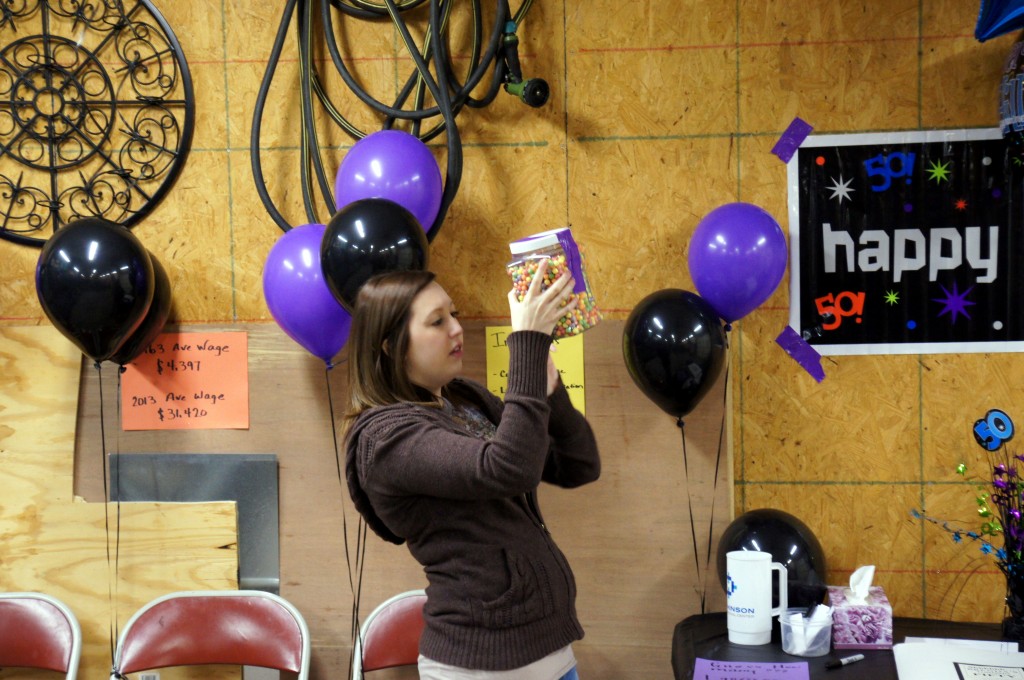 There was quite a bit of drama getting everyone into the garage without Brenda noticing. To get Brenda to come over to Sandy's garage for the surprise, they told her that Jenna and Danny had an announcement. This story was Jenna's idea and she and Danny made sure to warn their parents that there really wasn't any news on the baby front! In this picture, Sandy and Tracy are trying to coordinate Brenda's arrival.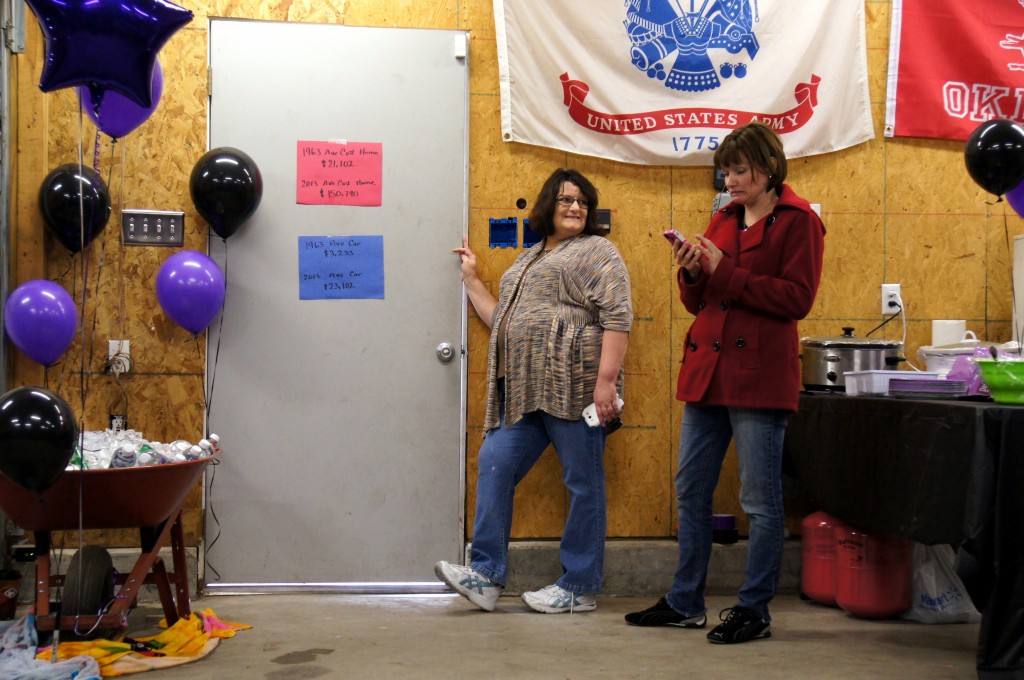 All the deception seems to have worked. Here, Brenda is arriving at the party and she does seem to be surprised!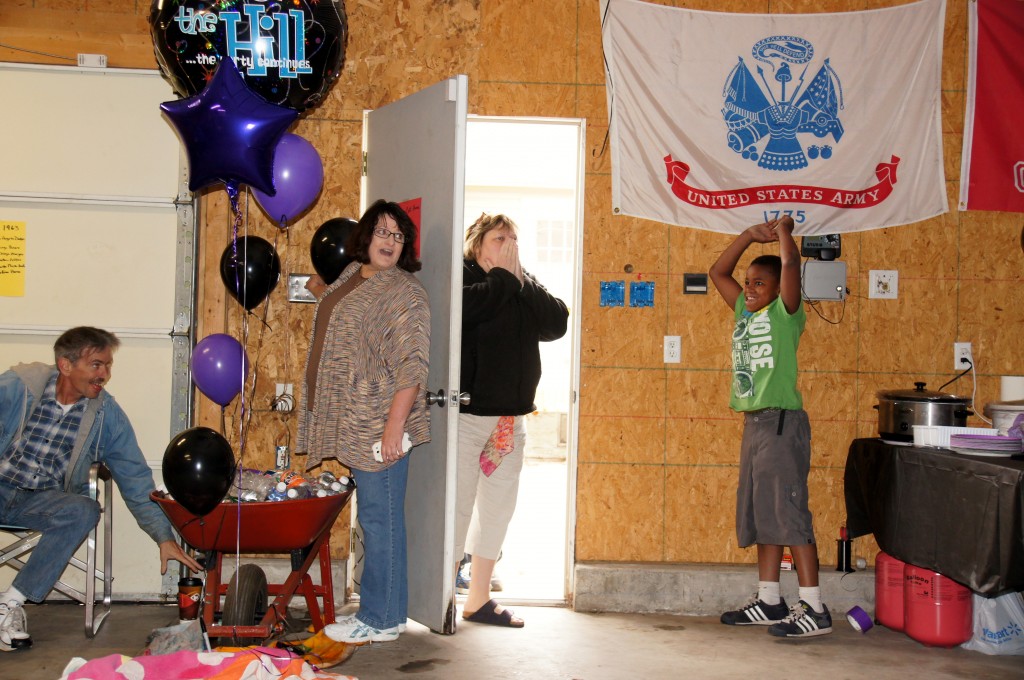 Along with the candy jar, Sandy had planned a bubble-gum bubble blowing contest (I won) and a round of musical chairs. Musical chairs was a big hit and Ziya ended up winning: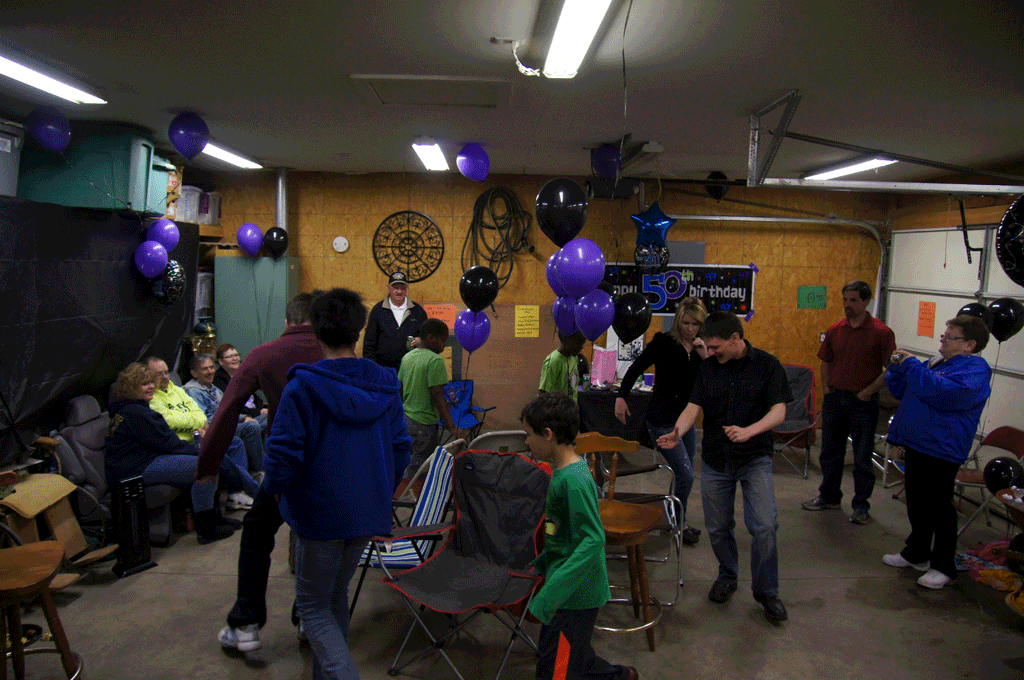 After the party, we setup our touch table in Sandy's living room and played games the rest of the day. Everyone seemed to enjoy themselves and we got to test out Bio Infiltrators with all four positions controlled with phones. Here we are playing "Temple Raiding"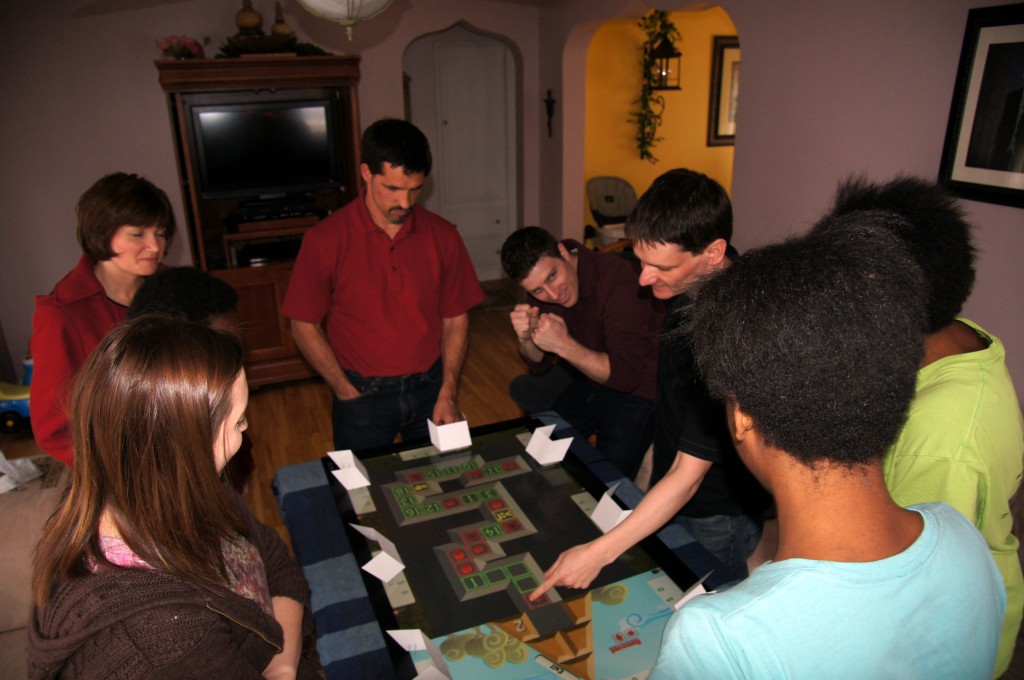 Download the rest of the pictures that I took of the party (92 MB).