We took a trip to San Carlos to see the Semana Santa (Holy week) party. Our property manager said that it is a crazy party: businesses shut down, so much traffic you can't travel by car, people drinking too much and sleeping on the beach. So we wanted to see it for ourselves.
We arrived Monday afternoon and we went out Tuesday to pick up some groceries and check out the beach. The only sign that a party was coming was the beer tents being set up every other block.
By Wednesday, you could tell that there were more people in town than usual. The beaches were more crowded and there was more traffic.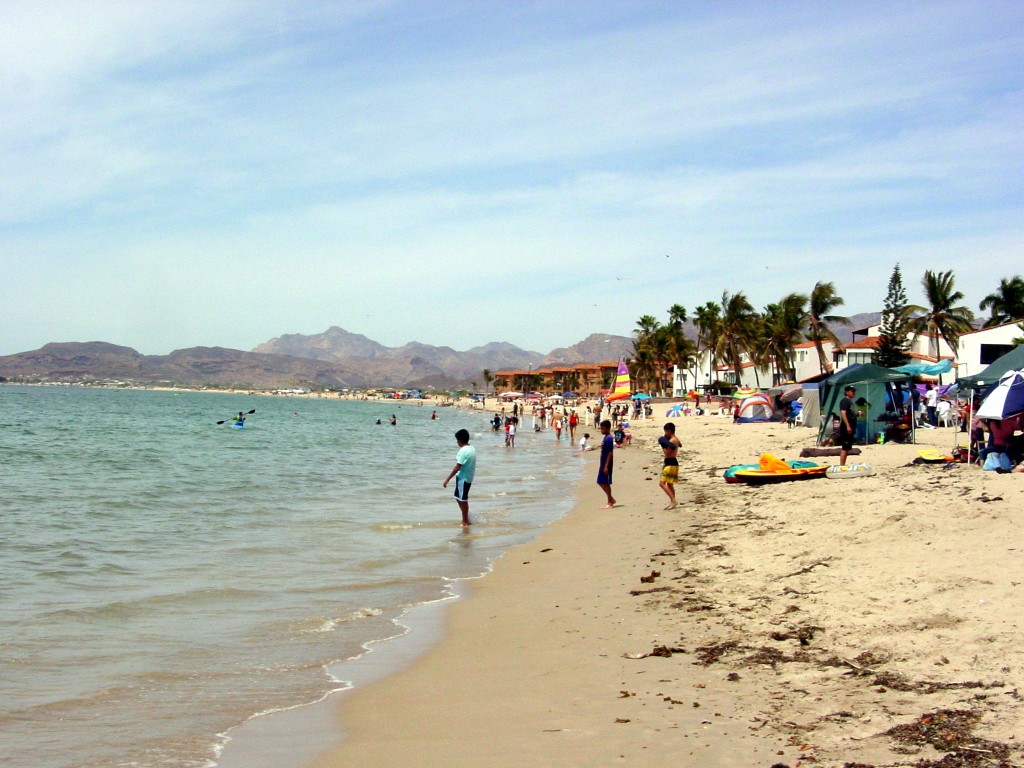 This is a crowded beach in San Carlos. On a normal day, there would be five to ten people in this picture.
The party started Wednesday night. People were out on the streets walking around, listening to music, drinking and cruising up and down the main strip. Each night the party got bigger with both Friday and Saturday nights being pretty packed. The music kept going till about 4am each night, but by the next morning everyone had disappeared again. By Sunday morning it was over and the town emptied out.
Here are some pictures of the scene Saturday evening and night: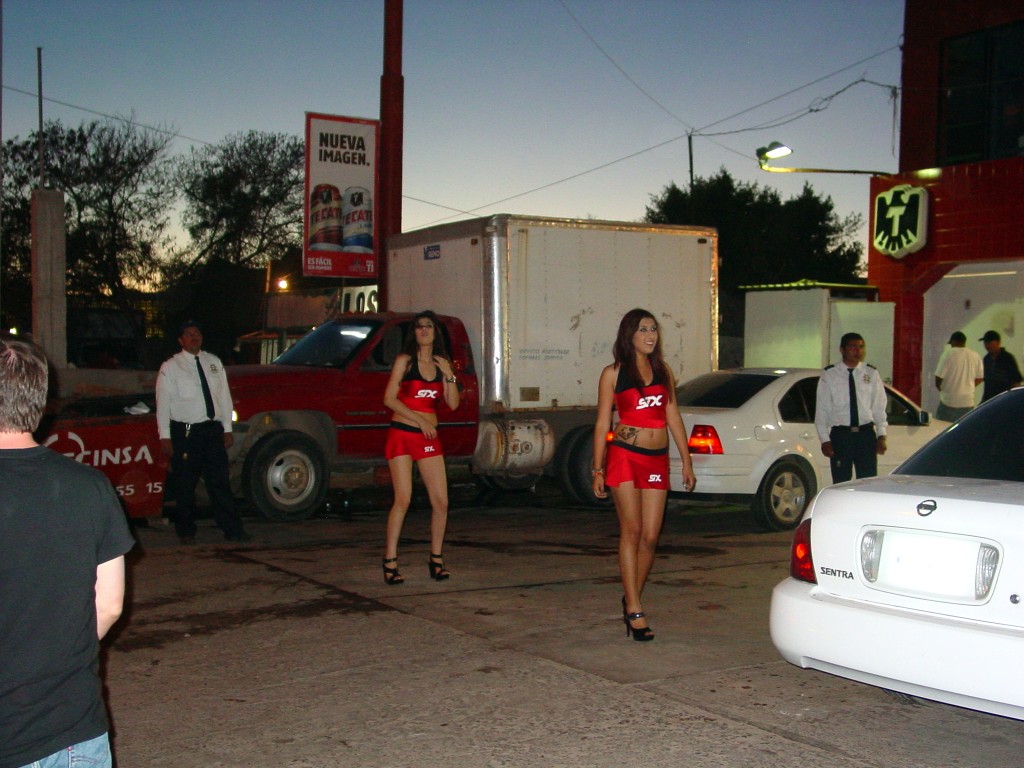 There are normally three beer and liquor stores in town. During the party there were another 20+ beer tents where they were selling cans for 10 pesos (85 cents). The tents were doing a good business even though many people had their own coolers. In front of the three liquor stores, there were dancers to attract customers.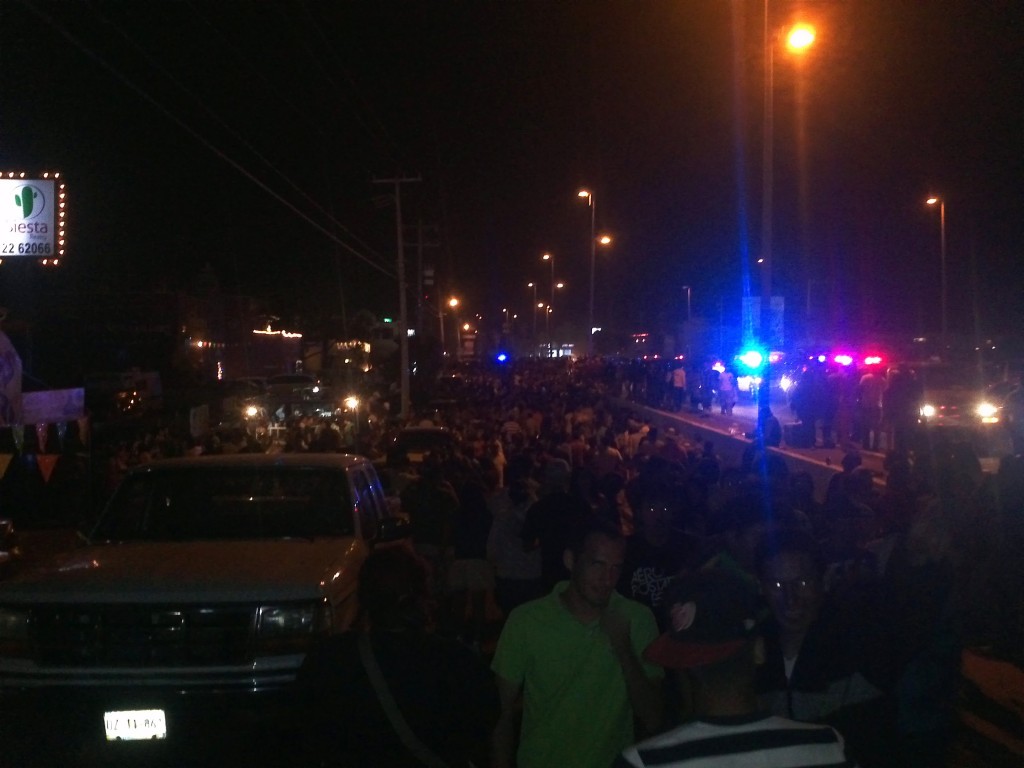 The crowd was dense. There were about three blocks that looked like this. You could walk through by following the line of people headed in your direction, but progress was slow. The crowd was densest near the bands. Some bands were setup in a semi-permanent location and some would just wander and played for tips. There were also cars with big stereos playing music.
There was a gay pride section which was small but attracted a lot of pictures.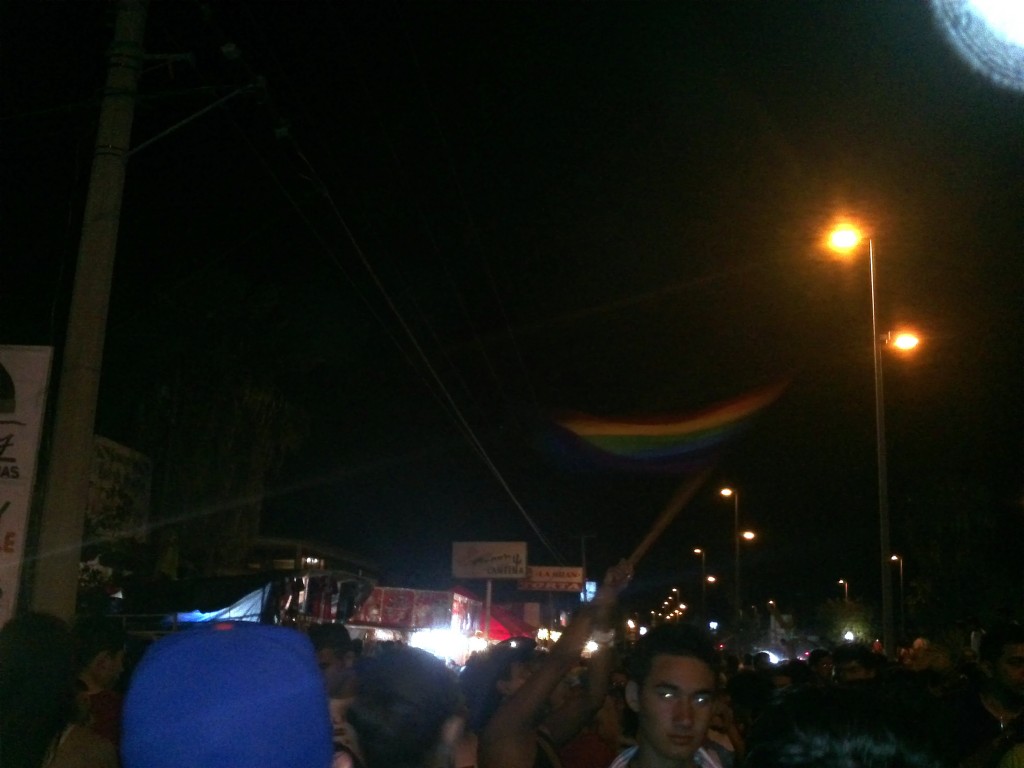 In the background, you can see one of the many street vendors selling tacos and hot dogs. There were also vendors selling fresh coconuts, hats, cheap jewelry and light up devil horns:
There are three convenience stores in this part of town. They stayed open, but they only let in a few people at a time. So there were long lines outside each.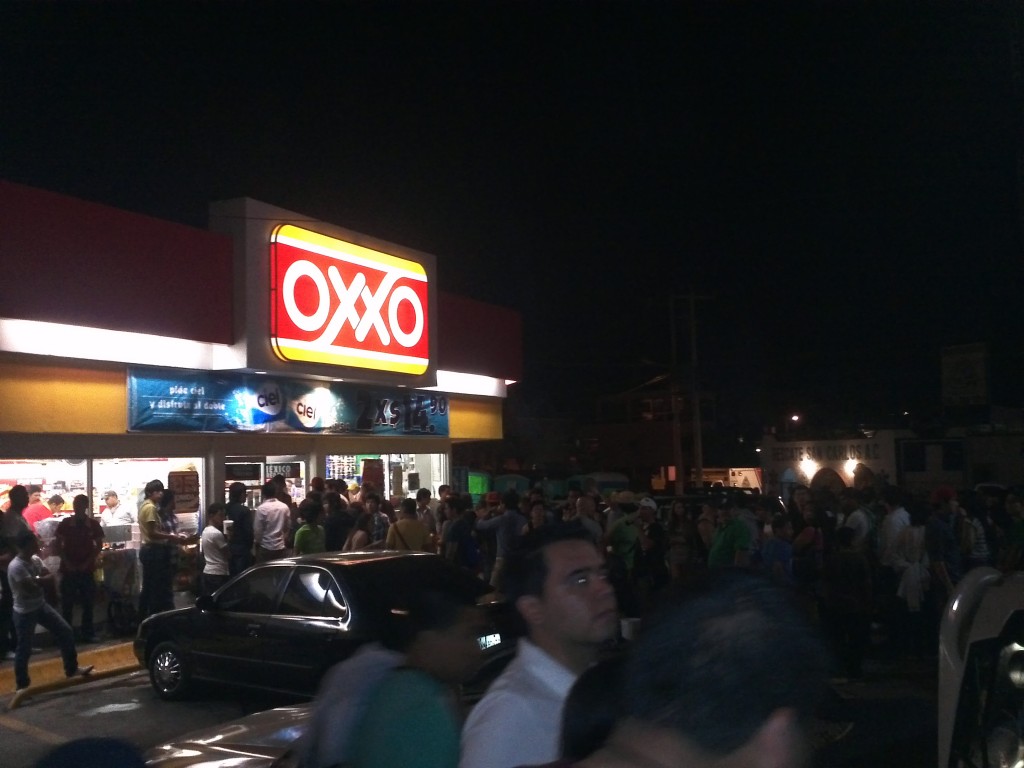 The atmosphere was lighthearted and the people were happy. There was a lot of drinking and the police/ambulance/firetrucks where constantly running, but we didn't see any fights or angry people. There were people collecting trash and a bunch more people collecting aluminum. There was surprisingly little mess in the mornings.
Some of the local businesses stayed open, but many of them closed; and some put up fences around their stores. From what we saw, that was a mistake. The businesses that were open had a lot of customers and we didn't see anything like vandalism or looting. Even if they had just sold the use of their bathroom (the going rate was 5 pesos) and their parking spaces.
You can find the rest of our pictures here.