Overall 2016 was a good year for us. We remain healthy and are enjoying making touch table games. We did less traveling than we did in 2015, but we made more games. We went to New York to visit my brother and his two kids. We also took a trip to San Carlos with our friend Doug. Between the two of us, we made 13 games for the touch table bringing our total to 62. I am still playing violin and got a new five string electric violin this year.
Trips
We had two week long trips this year. The first was to New York in September to visit my brother. He had a second child this summer and I wanted to meet him.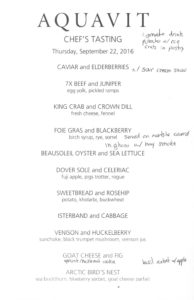 We did a lot less touring than we did on our first trip. But we did go to see Roosevelt Island where we did some geocaching, and we had a great dinner at Aquavit.
We also went to San Carlos with our friend Doug in October. We have taken both of our parents, but this was the first time a friend came along. We flew into Phoenix and rented a car. It was a fun trip. We did most of the geocaches in town, took a hike in Nacapule canyon, and spent a lot of time on the beach.
We also went to Cheyenne Mountain Zoo in Colorado Springs with friends for an after hours tour. And I went to Grand Junctions for my cousin Brenda's wedding.
Violin
I'm still not taking violin lessons, but I am still practicing violin. After stopping lessons, I've been going back through the Suzuki material, trying to play the pieces with more accuracy and at the correct speed. The first few books went quick, but books 4 and 5 took longer and at the beginning of 2016 I was in the middle of book 5.
I got 354 hours of practice in 2017, so I am falling a bit behind my goal of an hour per day. I'm currently in the middle of book 7. The next song that I will work on is the song that I played for my first violin recital in 2012. That was the first time that I made a recording of myself playing, so I'm looking forward to comparing with my past self. That first recital happened after playing for three years.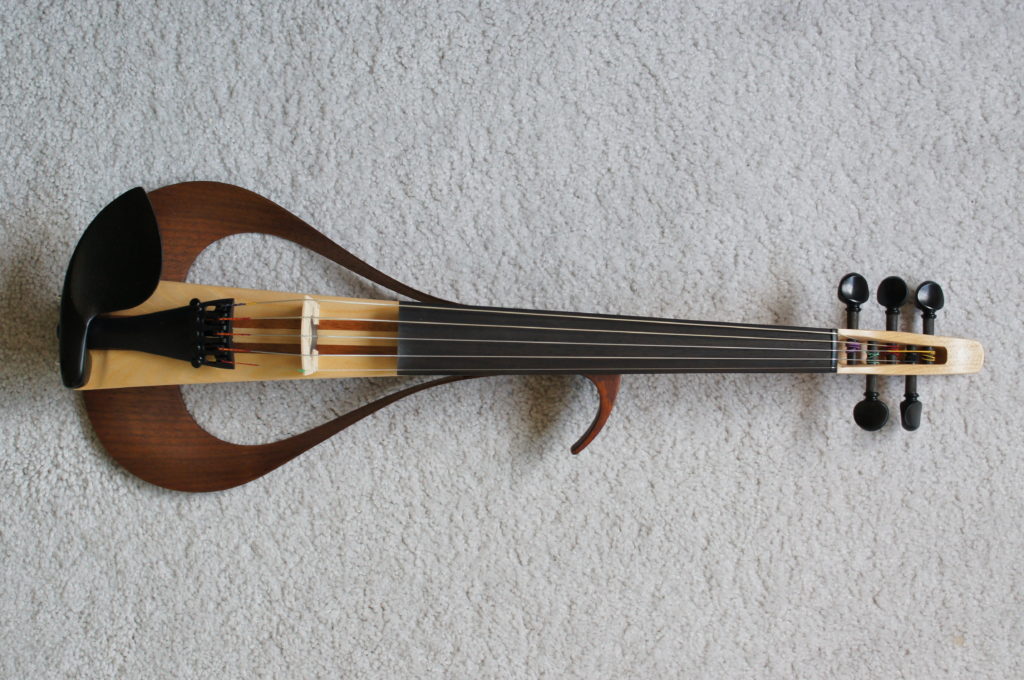 In June I bought the Yamaha YEV-105; a five string electric violin. I'm using that as my main practice violin and have been teaching myself viola. That has gone a little better than I expected. I started with the book "From Violin to Viola" and then Suzuki viola book 4. Learning the alto clef wasn't too bad, and getting used to an extra string (above when playing viola music, and below when playing violin) didn't take too long either. I'm still not as comfortable in the alto clef as I am in the treble clef.
When I read about learning viola after violin, several people said that the easiest way to play was to pretend that the music is in the treble clef and that you are playing violin in third position. That sounded crazy, but is actually very natural. Unfortunately, you don't have to learn the alto clef to play like that, and once the viola music has higher positions and/or lots of accidentals, it's better to know what the notes are.
Touch Games
This was a very productive year for Dark Infinity. We made 13 new games, including 7 board game conversion. We didn't do any conventions with Mesa Mundi this year, but we did take the table to the Conclave of Gamers here in Denver where we were interviewed by Distract-O-Vision. They made a nice video of us and our table.
In roughly chronological order, we wrote: Terra Mystica, Starship Factory, Card Games(Linko, Karma, Turn the Tide, Oh Hell, Sequence), Concordia, Tzolkin, Castles of Burgundy, Can't Stop, Qwixx, Spin Mummy, Gem Thieves, Medici, and Age of Discovery.
Other
We continued our tradition of hosting a bi-weekly game night and also enjoyed quite a few off-week game nights hosted by our friends.
My brother's family came to Colorado for Christmas this year and it was fun to see them and to have our whole family together in Loveland.
Plans
We don't have any big plans for 2017. Mostly more of the same – making touch table games, violin, etc. We will go to San Carlos again for a longer visit this spring, but we don't have any other trips planned.