I have spent the last couple days working on my Practice Log application. I make the website for downloading the application nicer looking, wrote some documentation, created a simple web application and added a couple features to the android app.
The website: weissoft.com/practicelog looked pretty bad and may have been discouraging people from downloading the software. The new look is better: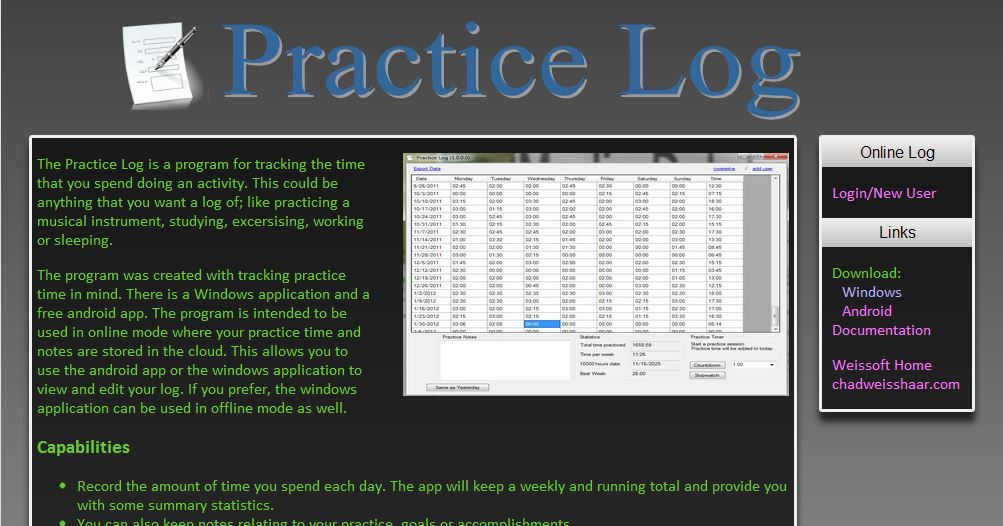 I am not a web designer, so it is still lacking some polish. I used some of the css from the wordpress theme that this blog is using and the free icon that the application itself uses.